Book Liis For Your Event Or Project
Liis' warm, honest and thought provoking keynotes are infused with wellness and mindful living at their core. She provides simple tools and ideas to inspire, motivate and create a better life balance, powerfully leading individuals to embrace change and approach adversity with a smile.
Whether you are planning a corporate event, an empowering talk for girls, or a unique, positive ad campaign, Liis can deliver original presentations, workshops and experiences that are perfectly suited for your group or company. Are you a PR firm planning a body-positive fashion shoot or runway show featuring your consumers or need to help a CEO strut with confidence? Liis will have them laughing, feeling comfortable and empowered for your event.
Please peruse Liis' keynotes below for more information. Have an idea? Let's chat!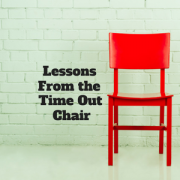 Lessons From The Time Out Chair
From being on top of the world as a top model, TV personality and industry shaker to literally tumbling off her high heels and shopping for a mobility scooter, Liis shares her inspiring story of overcoming adversity when faced with a rare disease that rocked her world. Spending years perfecting how to walk and talk normally again, Liis shares the beautiful insights and life lessons that are bestowed upon us when we are forced to be quiet and still. When stripped of our identity we truly learn who we really are.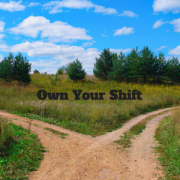 When we are faced with a major life change, we can either sit in it and rage, stunting our growth or as Liis likes to say, we can "own our shift" and move into our ultimate power and happiness. In this empowering talk, Liis provides life lesson "aha" moments that will motivate the audience to always see the silver lining and positive changes in any situation whether moving through a divorce, tragedy, illness or any major life shift.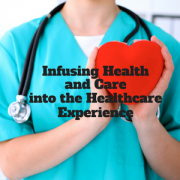 Infusing Health & Care Into The Healthcare Experience
Liis explores the ups and downs of her health journey with autoimmunity involving Hashimoto's and the rarely diagnosed Gluten Ataxia and how she achieved her "PHD" – Phenomenal Health Discoveries. Challenged with severe health conditions that had her shopping for a mobility scooter, her sheer tenacity, relentless researching and dedication to her "health homework" helped her reclaim vibrant health when conventional medicine had no answers. This thought provoking talk can be tailored specifically for health groups looking to better understand the patient experience, presentations related to autoimmunity, patient advocacy, thyroid health, gluten-free or Paleo living and holistic healing.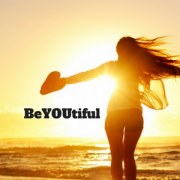 An advocate for body love and health at every size, Liis infuses her talks with positivity and enjoys speaking on a variety of topics to help her audience feel beYOUtiful in the skin they are in. Here are some of the areas Liis can specifically address in any of her presentations: work/life balance, health and wellness, mindful living, making a mind, body and soul connection, overcoming adversity, brain and mental health, embracing change, body image, self-esteem & media literacy, gluten-free and Paleo living. For years Liis has empowered girls ages 5-18 through her Rethink How You Think presentation.
Book Liis For TV Appearances
Liis brings her enthusiasm and positivity for life to every TV appearance she makes. As a Mindful Living Expert, Liis provides simple lifestyle shifts people can make to create a mind, body and soul connection. Recognizing that people lead hectic lives, Liis shares new ideas and products that will help viewers inject moments of zen into their busy schedules. At ease in front of the camera, Liis draws upon her 23 year career modelling in fashion and on TV, numerous years of improv and her many fashion and lifestyle TV hosting spots to share her ideas and upbeat energy with audiences.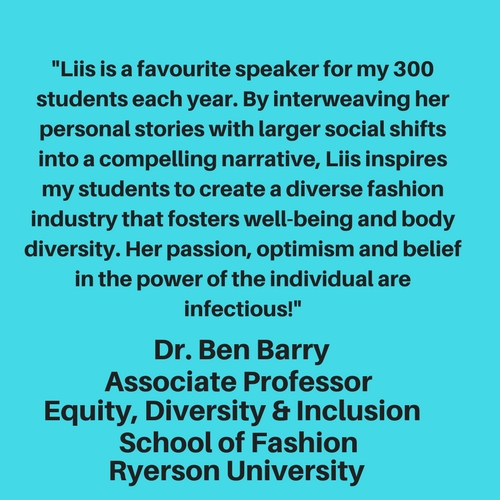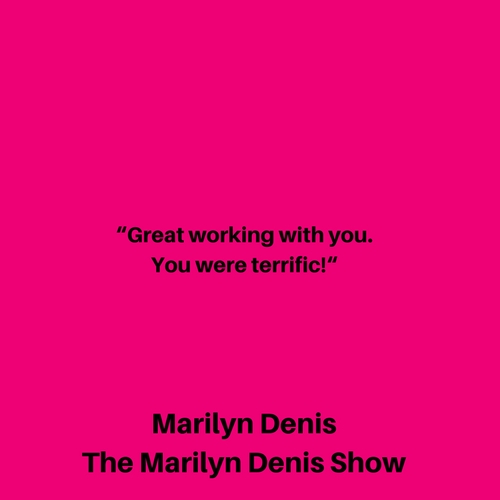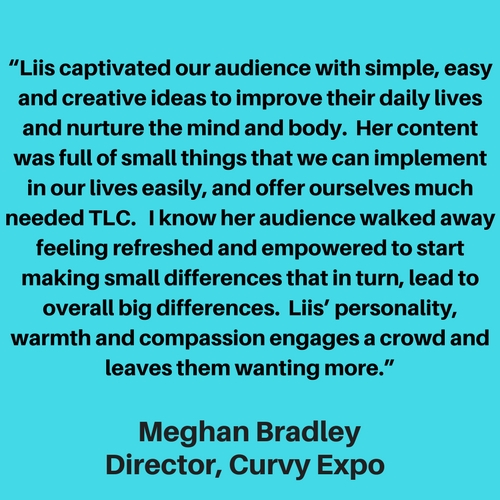 With an eclectic history of writing, Liis has shared her ideas and stories in many forums. Currently, she is a regular contributor to FabUplus magazine sharing helpful tips to create a mind, body and soul connection. She was LOULOU magazine's On the Curve Fashion Insider, blogging regularly about the plus-size fashion industry. She represented leading Canadian retailer Toni Plus as its Fashion Expert regularly dolling out fashion advice on its website and TV. Currently she writes for several online websites about health, wellness and happiness.
Liis doesn't have a book…yet.