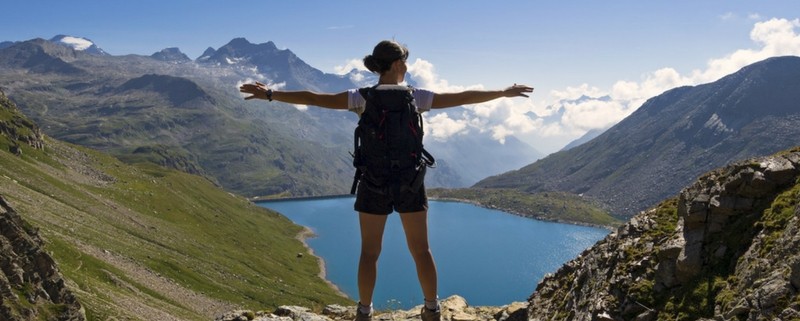 I've got a mountain.
You've got a mountain.
We've all got a mountain of some sort.
And we need to celebrate climbing our mountain whatever it may look like.
I've learned some valuable life lessons over the last few years. There is no trying to keep up with the Joneses. There is no comparing my level of accomplishment to anyone else's. I am setting the bar for myself and patting myself on the back along the way. And giving myself high fives – lots of them.
This month I started a fitness ball class…without the ball. And a weight class…without the weights. I am a bonafide athletic superstar.  As Julia Roberts once said in a movie, "I've got moves you've never seen before."
Here's the thing, I look completely normal and am feeling more like myself as each week passes but my body and brain are still learning how to hang out in the same room together even with regular "health homework." Recovering from Gluten Ataxia autoimmunity that has affected my brain has had me relearning a lot of motor skills. Who needs weights when my arms are still heavy enough to lift? In physiotherapy, simply sitting on an exercise ball was one of the most terrifying acts I have ever done. Crazy right? It felt like hanging off the ledge of a skyscraper about to fall to my untimely death. I cannot print the words that came out of my mouth during those sessions – thankfully my physiotherapists found my profanity amusing.
This week I got on an exercise ball. I wedged it against a wall, but I got on. And then I looked drunk bobbing and swaying as I walked home. It is not fun to walk into a class feeling normal and leave an hour later feeling like you just downed a Pinot Grigio in the middle of your workout but it's a sign to me that more needs to be fixed but also that more of me is coming back together. And I am thrilled to be at a point that my body and brain can bounce back after about 15 minutes versus days, versus not having been able to do any of it at all.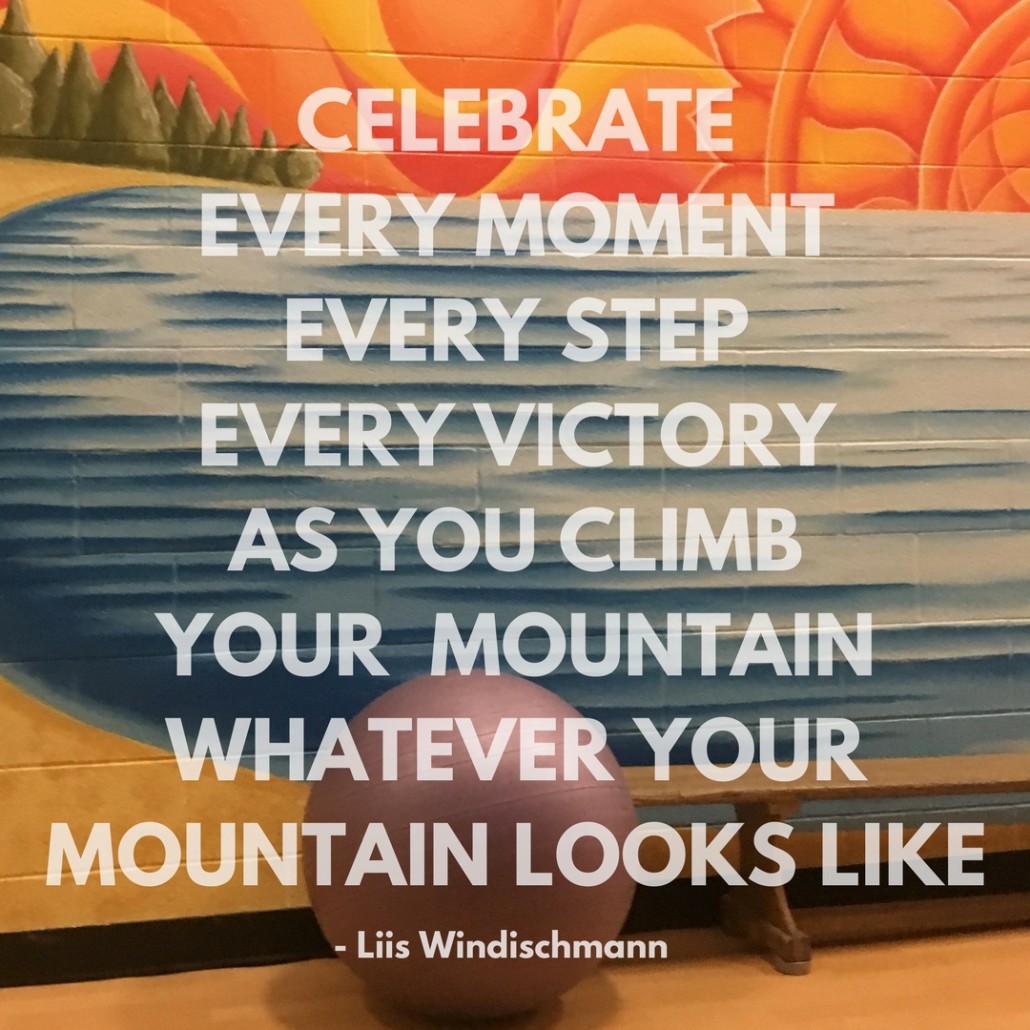 And you know what? I feel like an Olympian. With medals. Lots of them. Phelps style.
I am not the fastest.
Or the most agile.
Or very coordinated.
And I have to adapt the entire workout and go slow.
But I am climbing MY mountain…and it feels ridiculously sweet.
PSST! I write weekly on this seriously juicy book loving site.  This article originally appeared there. You can catch this article and my other articles and other really great ones by fabulous writers over here.