Each January brings excitement for being able to amp up the energy, clean the slate and start fresh. Change is good. Change is fun.  But most of the ads that bombard us each January revolve around losing weight, focusing on size and counting calories. But we are so much more than just the numbers on a scale! This year, aim to make a mind, body and soul connection that counts all parts of you in.
Here are some easy ways to create some fun, balance and growth this year…
Move your body because you love it – not because you hate it – In the new year's onslaught of diet ads, before and after photos and pushes for gym memberships, choose to move because you love your body and want to lovingly better it – not because you think it is marred and broken. Stop counting calories and start counting moments – laugh your head off starting a new Zumba class, smirk as you shave a few seconds off your r-e-a-l-l-y long mile time, delight in being a sweaty beast after a gym session. Sign up for a dance class! Or simply have fun playing with your kids outside more. Take more breaks in your day for 15 minute walks. Change your mindset from wanting to fix something that is broken to wanting to improve something that is already ridiculously amazing.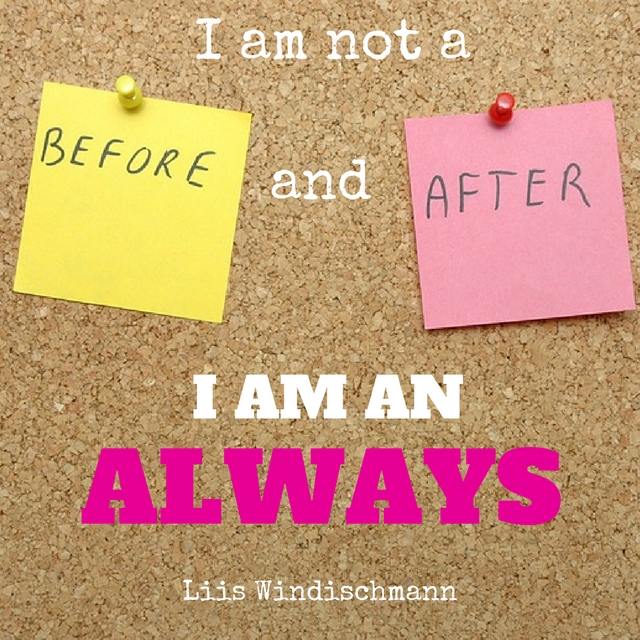 Dare to be you – It's about thinking back to when you were a kid, remembering what lit you up, what made you giggle and reclaiming it. Ballet class, soccer or art? It's about those classes you used to take that somehow faded away with kids and mortgages and bill payments. If your career is not where you want it to be, what tangible steps can you take to create change? Find YOU again and bring her out to play!
Shake up the dynamics – We all tend to get too comfortable in some regards and start doing things on autopilot. Creating new energy sometimes requires taking a step away from a situation to gain a new perspective – or glancing back in time to reawaken forgotten amazing energy. What romantic gestures did you express or which ones won your heart when you and your partner first started dating? Just becauses for no reason? Going to an obscure restaurant? Fun outings? Make a commitment to each other to shake it up! Is it time to create new traditions with your family or friends or revive old ones? You have the power to amp up the energy.
Appreciate the little things – Little things are never just little things! Make a commitment to mindfulness. This could entail something as simple as sitting on a park bench and appreciating a flower garden, taking the time to create a daily 5 second mantra of thanks, quietly appreciating the energy that went into the food on your plate at a meal. Most importantly, pat yourself on the back for every accomplishment you make this year – every "little thing" adds up to big changes.
Laugh more – If you can't remember the last time you had a serious belly laugh – like holding your stomach on the floor belly laugh, you need to shake it up! Consciously bring more laughter into your world. Hit up a comedy show or movie, take an improv class, send your loved one funny text messages with a goofy photo attached. Rev up the goofy this year. It's good for your mind, body and soul!
Create time, energy and space for you this year. Because when you feel alive, you have more to give to those around you and you will find even more goodness comes your way.
PSST! I write weekly on this seriously juicy book loving site.  This article originally appeared there. You can catch this article and my other articles and other really great ones by fabulous writers over here.