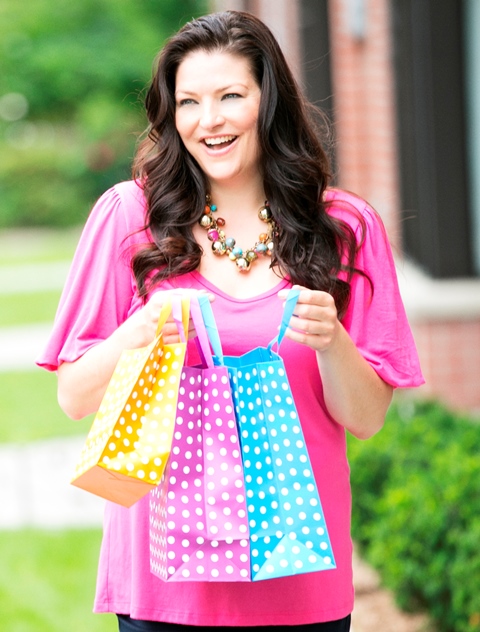 Iconic curvy model and prominent media and TV personality Liis Windischmann, inspires women to amplify their wellness, body love and happiness helping them consciously create epic lives. Through her creative and transformational projects, Liis brings a refreshing new consciousness to health, beauty and wellness providing proactive, fun, easy ways to live a mindful life.  Her health journey with autoimmune Gluten Ataxia and Hashimoto's has transformed her world leading her to empower others to lead proactive lives, stop obsessing about the numbers on a scale and rock their happiness, learning to love and appreciate themselves mind, body and soul.
Since walking away from a modelling agency's weekly weigh-ins as a slim teenager, to being discovered by a fashion scout in a shopping mall in her 20s as a size 14, Liis has had a successful modelling career travelling the world being true to herself and her body.
For over 20 years, Liis has played a leading role in building a diverse and inclusive fashion industry. She has appeared as a style expert on shows such as The Marilyn Denis Show, Canada AM, Steven & Chris and Breakfast Television, and has been a frequent lecturer and media commentator on fashion diversity, media literacy, body image and self-esteem, working frequently with organizations and schools throughout North America.
"Windischmann loves fashion, but for her, style is not about trends; it's about identity, memory and a creative sense of self." – Shameless Magazine
She served as the director of the world's first diverse modelling agency representing & creating fashion opportunities for women of all ages, sizes, heights, backgrounds and abilities. Liis has encouraged fashion schools, designers and magazines to change their practices by creating and embracing a variety of sample sizes and re imagining the industry.
"A woman remembers her wedding dress and her prom dress," says Liis,"They define where you are in life, the feeling in your heart, the memories. It's not just a piece of clothing." – Toronto Sun
Liis has starred in numerous worldwide print campaigns for retailers such as Talbot's, Eddie Bauer, Sears, Laura Plus, Reitmans and Addition Elle. Her frequent television modelling appearances have included Fashion Television, Fashion File, Breakfast Television, Canada AM and Cityline. Liis has rocked the runways for Toronto Fashion Week, major brands and designers and has trained many diverse models to do the same. Some of her editorial appearances include Woman's World, Wedding Bells, Lush, Canadian Living, Chatelaine, Today's Bride, Clin d'oeil and the coveted September cover of MODE.
The body image advocate's life and body were dramatically altered upon developing autoimmunity, diagnosed with Hashimoto's in 2011 and Gluten Ataxia in 2013. A plethora of severe neurological and physical symptoms left her incapable most days of thinking, walking, talking and having full muscle control with simple activities such as clapping, being in a crowded room, eating and doing up a button becoming difficult tasks.
"Listen to your body, eat well, exercise, focus on all the things you can do, whatever your size — 4, 14, 24 — it doesn't matter. What matters is being alive and healthy, and if something isn't right, find out what it is." – Montreal Gazette
Forced to radically change her life, Liis has adopted a low-stress, gluten-free, Paleo lifestyle, delving into alternative healing and exercise modalities. A practitioner of meditation, mindful living, Reiki, Reconnective Healing and Pilates, her experiences have instilled in her the need to help women consciously and proactively create their dream lives one small, loving tweak at a time. Her latest creation, Falling Into Zen 10 Guided Meditations Under 10 Minutes, helps people create calm and connection in their busy lives. Quite frankly, she could care less what size her jeans are, or what a scale says she weighs – she is simply overjoyed to be able to go for a walk in the sun.